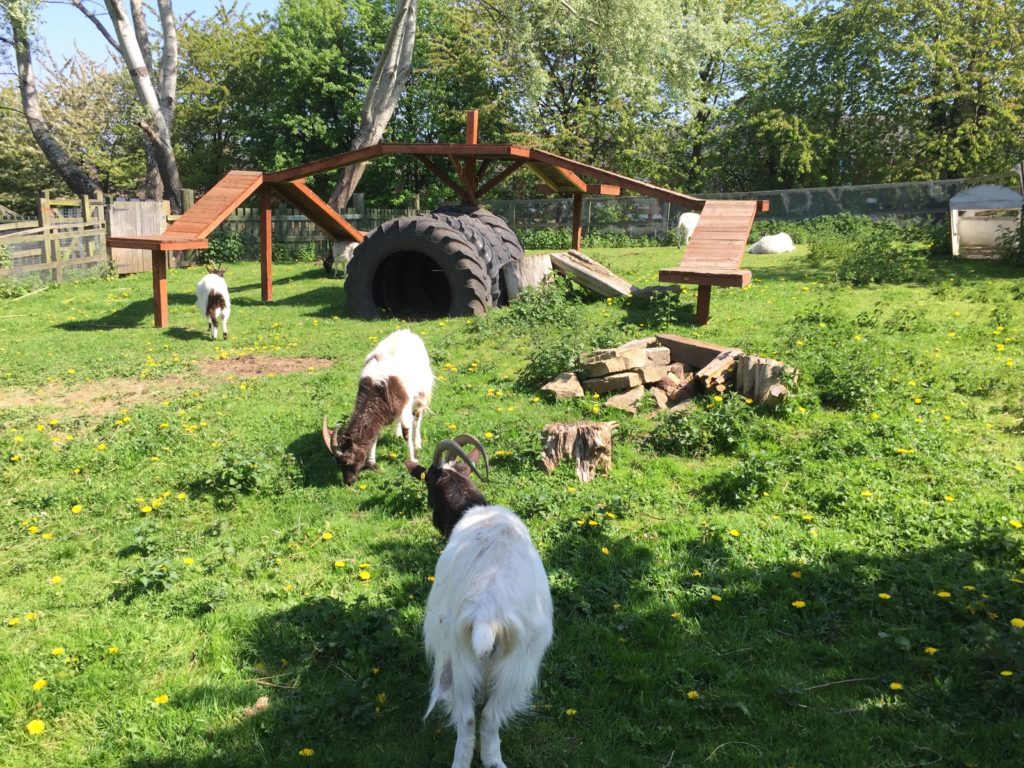 Amid the grey grid work of high-rise buildings, a multitude of shades of green have begun to sprout –bringing a new feature to British metropolises: inner city farms.
Since WWI, when the need for self-sustainability was on the rise because of a lack of a welfare state, the United Kingdom saw a surge in allotments. By the end of this war, over 1,300,000 of them were among us, and with the economy back on track – many allotments expanded into urban farms. Unfortunately, the 20thcentury saw numbers decline to a mere 250,000. But with green-thinking back on the political agenda: are inner city farms the next big environmental solution?
Cities embracing this novel concept include Glasgow,Swansea, Sheffield and London.
London alone is home to over 15 farms, including Freightliners, an Islington-based farm providing over 2.5 acres of green space. Like most city farms, it is self-endorsed – with funding that relies upon donations from visitors, a café that serves their own garden's produce, and workshops teaching locals about rural life.
Although they are on the rise, London's inner-city farms are no longer financially supported by local councils. They count on loyal individuals within their areas to volunteer, hold school and fair events, and most importantly spread the word.
Because of their size, most farms can at most grow a few vegetables, and spare some of their chickens' eggs to the shop. But they are a tiny dot in the realm of the Animal Agriculture Industry.
In the United Kingdom alone, 2018 witnessed a total of £4,697 million worth of income from farming.The biggest contributor to this statistic came from livestock, at a total output of £14,800 million. According to the UN's Food and Agriculture Organisation, livestock contributes to 40% of the globe's value of agricultural output.It is evident that to avoid going into depth, and to feed the population who still remains in starvation – this industry cannot simply disappear.
However, environmentally, Animal Agriculture is extremely damaging. This level of destruction could be cut with the simple step of down-sizing.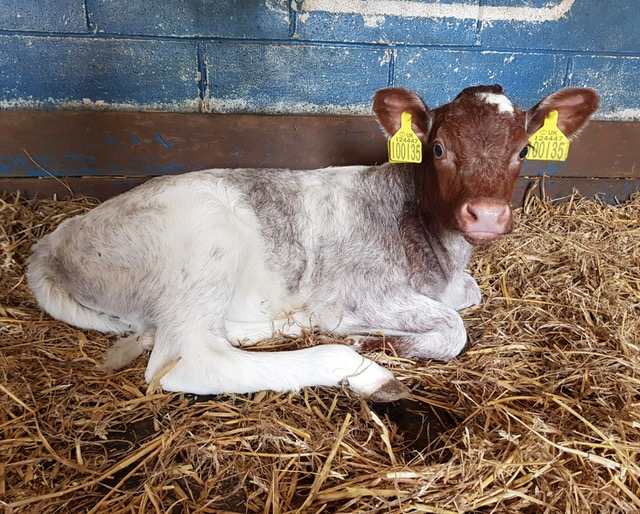 The World Health Organisation (WHO) states that: "a 418m2plot can supply virtually all the food an individual requires", which could mean giving back the space we've taken from our planet and its other inhabitants.
Introducing local allotments and inner-city farms could eventually eliminate the highly polluting food transportation element too. Though there isn't much evidence showing completely successful self-sufficiency– and the WHO suggests that bulk calorie crops could still be grown on larger plots outside cities – growing the remainder locally is immensely favourable.
Many question the methods behind local gardening and whether the ultimate benefits outweigh producing animal or plant-based products on a larger scale.
A noted 75% of allotment growers historically relied on weed killers. But by the 1990s, this had significantly dropped – use of harmful chemicals fell from "440 tonnes in 1992 to 250 in 1998".
But the biggest benefit these schemes uphold is waste reduction. WHO's Southwark-based survey recently noted 70% of allotments compost their own waste. With the minimalistic produce that community schemes can yield, people are warier of how much they consume, and are less likely to let goods go out of date.
Situated beneath the bustling traveller's hub of London's Waterloo, 34-year-old Marketing Coordinator Michelle Frank walks me through her "teeny-tiny" Vauxhall City Farm.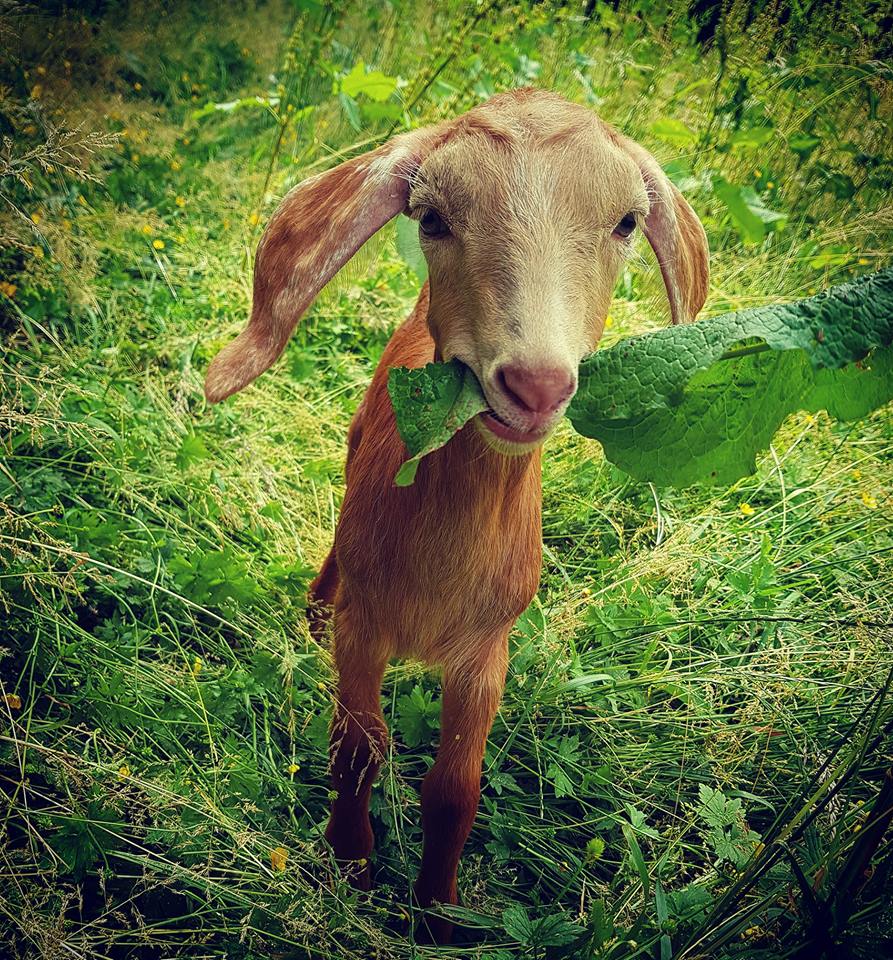 Amongst the occasional "baas" and "neighs", she recounts the "romantic tale" that brought this complex to life. "It was very much off of the back of the ethos of food stamps and rationing…and people could then join the barbecue at the end of the day," she laughs.
The Farm also produces its own compost, and though it is under renovation, the end of this year will see an allotment filled with raised beds for local residents to sit round and "just enjoy nature". Their waste is also fed into a wormery, later used to grow food for their vegetarian café and as part of weekly workshops.
The most popular class, Land to Lunchbox, offers individuals to discover how much we could be growing in our own gardens, and Michelle describes her shock at how little adults know about the food they eat.
Michelle believes that there is no way that her small farm could ever replace commercial farming, but she is positive they are a step in the right direction.
Other than its ethical advantages: "if you're going to eat [meat], I don't think there's a better way to do it…you can literally see their entire lives." The 34-year-old tells me about the change in people's mind-sets that it can bring.
"People have lost touch with nature, they have lost touch with where their food comes from…and the problem with things like your carbon footprint is that it doesn't mean anything to most people." She insists that having a "connection with animals and plants on your doorstep makes a huge difference".
Throughout the six years of her time at the farm, Michelle has witnessed numerous individuals follow a career in ecology.
A lot further North, in the heart of Sheffield, Susan Pearson Chief Executive of Heeley Farm believes carbon footprints and complete environmental sustainability are not something someone can ever "crack".
Much like Vauxhall, Heeley Farm provides an array of animals, activities and services for the local community – funded by donations, animal sponsorship and their self-endorsed vegetarian café. Their ethos, traced back to 1981, speaks of connecting the young with nature, and doing this with what she calls a "stewardship approach".
Their first way is through their Energy Centre. With 12% of homes in Sheffield suffering from fuel poverty, they demonstrate to the public how to achieve an eco-efficient home. Solar panels, rainwater recovery, and a ground-sources heat underneath grazing land are all cheap and manageable ways to do it.
Composting is next, and Sue states that "it's coming back". Their peat-free garden and food schemes all support this returning "fashion" and though their yield will never measure up to the mass industry – she thinks awareness of its importance is an important step forward.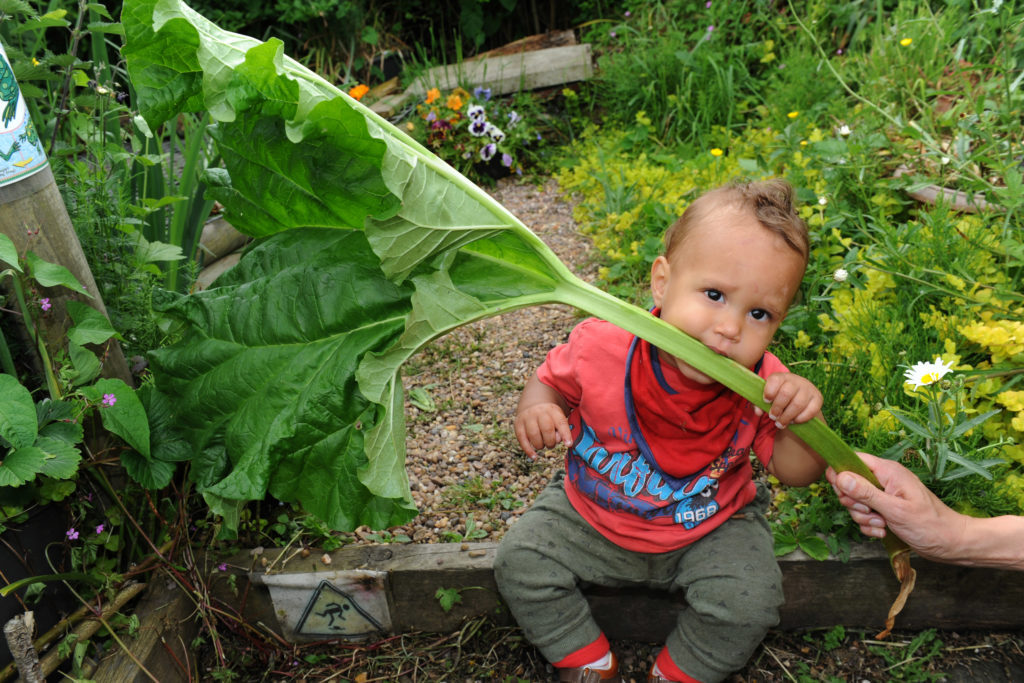 That is why their third service, community programmes such as Farm to Fork are available for people to understand the goods one can find on their very own doorstep. She concludes with the concept of complacency: "People say, 'Well I do this and I do all of my recycling and I compost', but there's always more that you can do, isn't there?"
Sue plans to go vegan and is looking for new ways to improve her Farm's environmental impact every day. She is an exemplar of how this mini-industry could be part of a very wide global issue.
But are inner city farms enough?